The NEWLY RENOVATED Snyder's Shoreline Inn is located at Lake Michigan at the west end of Ludington Avenue at Lake Michigan and a few short blocks from the downtown business district, with easy access to shopping, dining and the cross-lake car ferry service. Across the avenue at Stearns Park is a half mile of white sand beach with shuffleboard courts, mini-golf, concession stands and a picnic area. Enjoy panoramic views of Ludington's deep-water harbor and a historic lighthouse. Watch the Badger and enjoy the breath-taking lakeshore view and amazing sunsets.
Best Lodging Location in Ludington!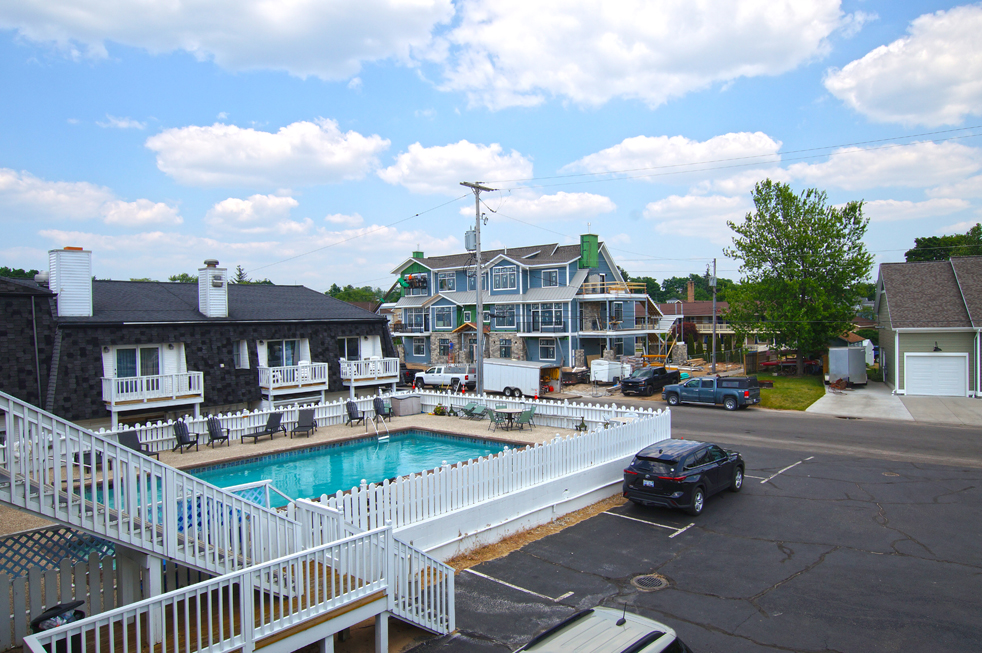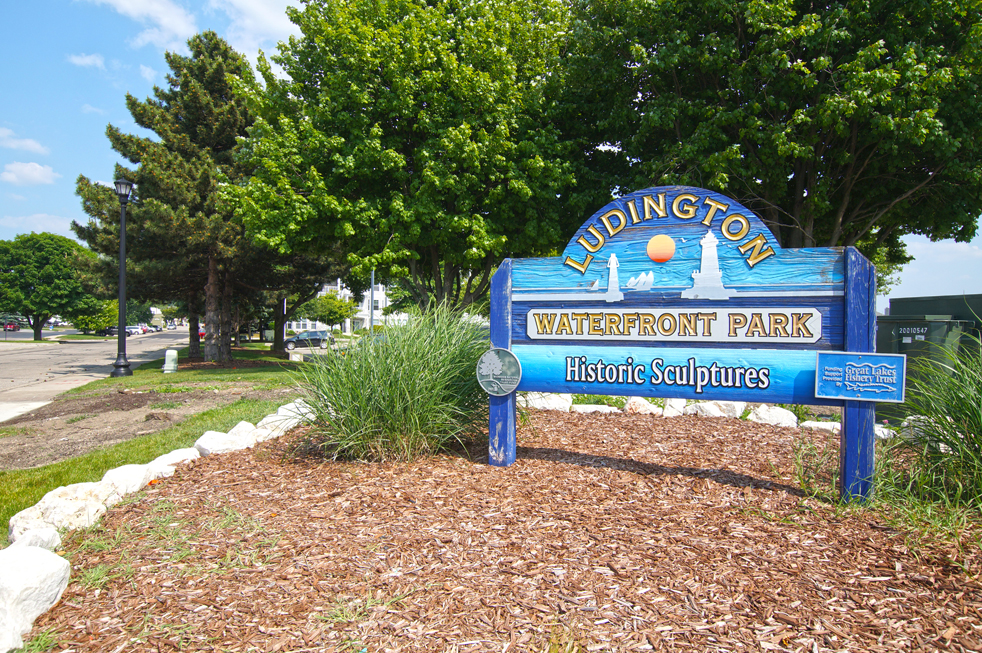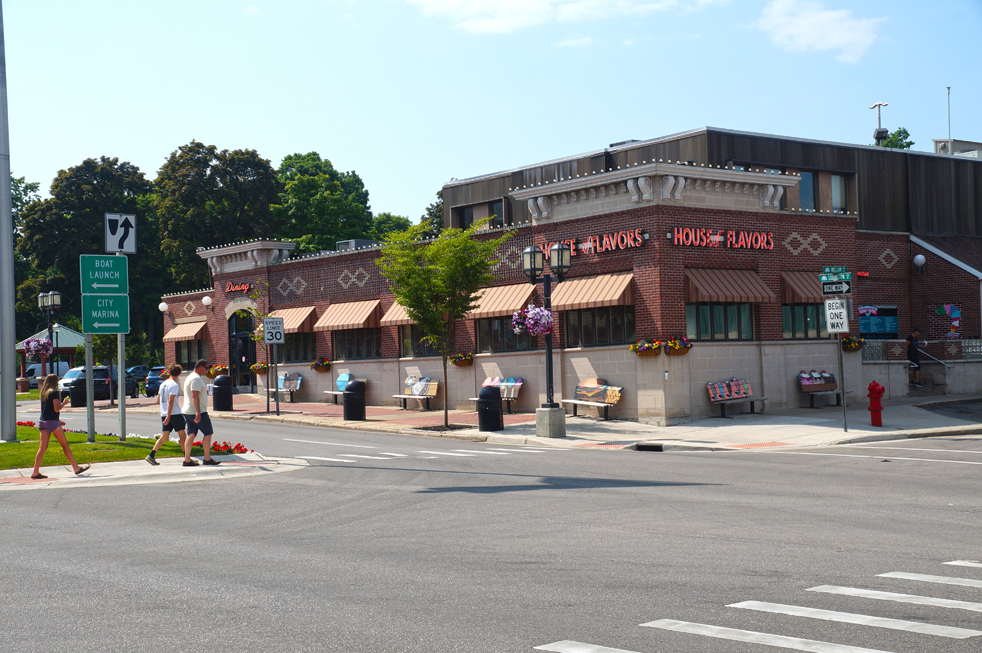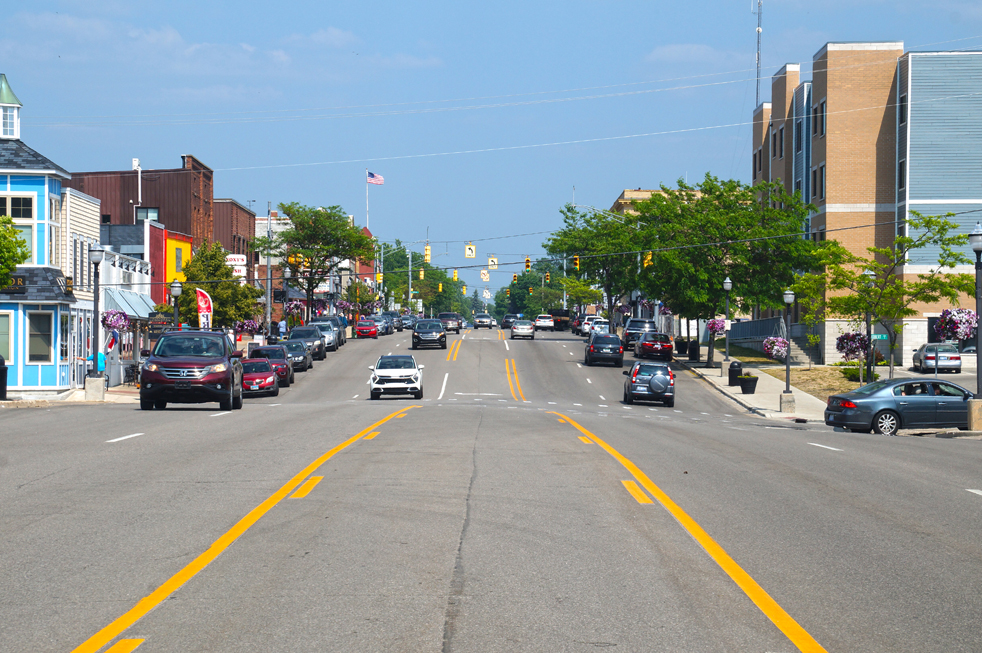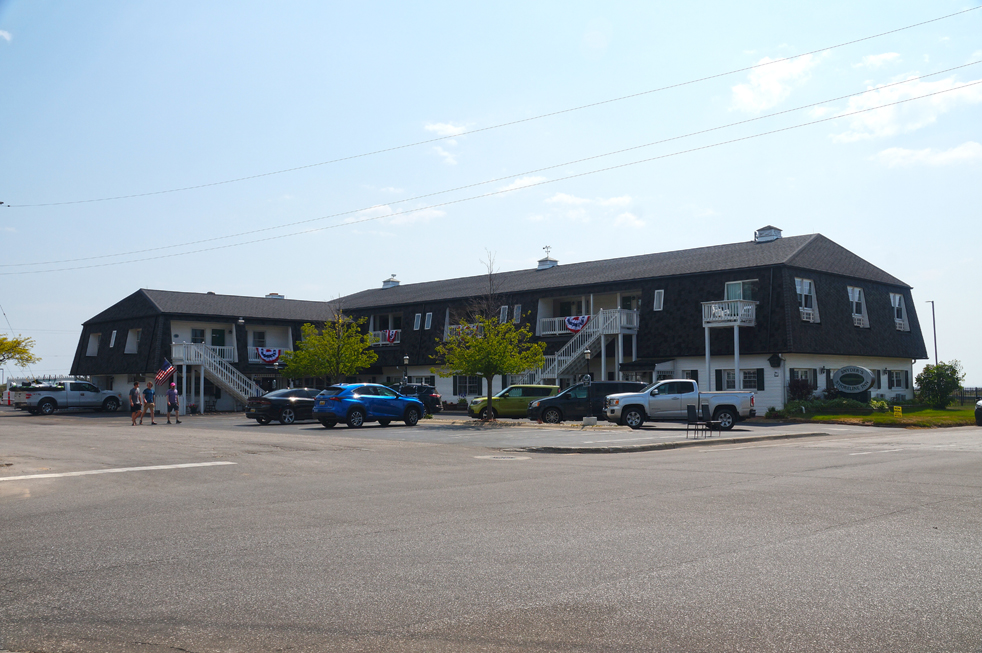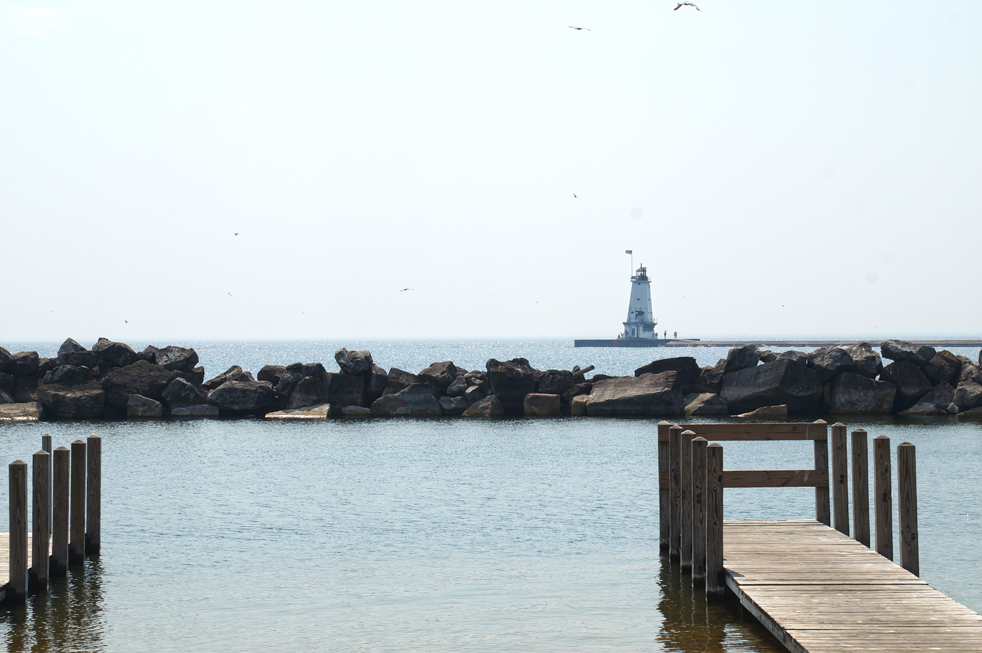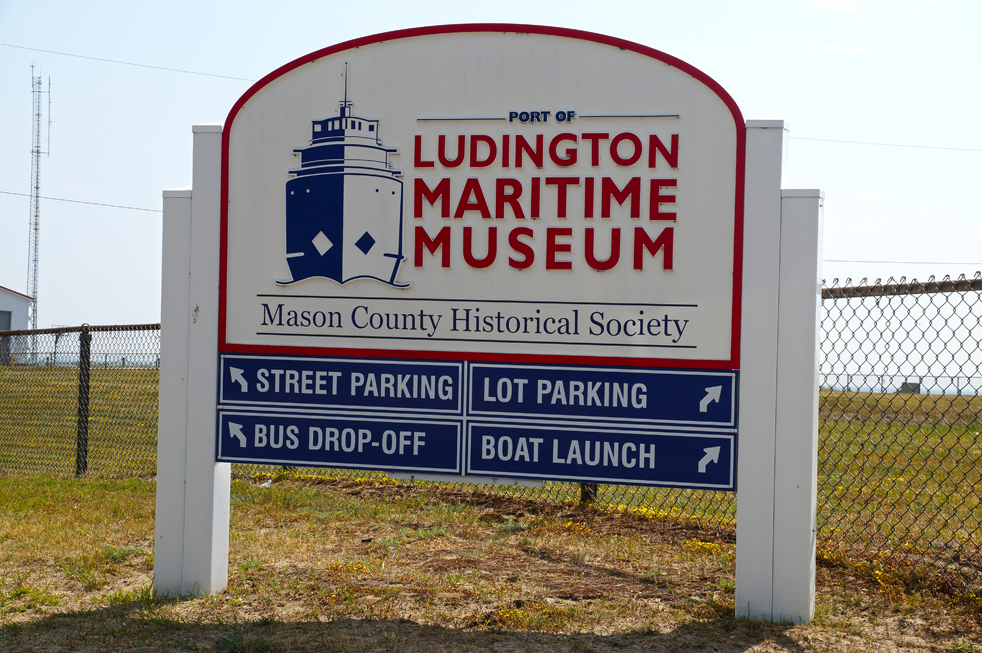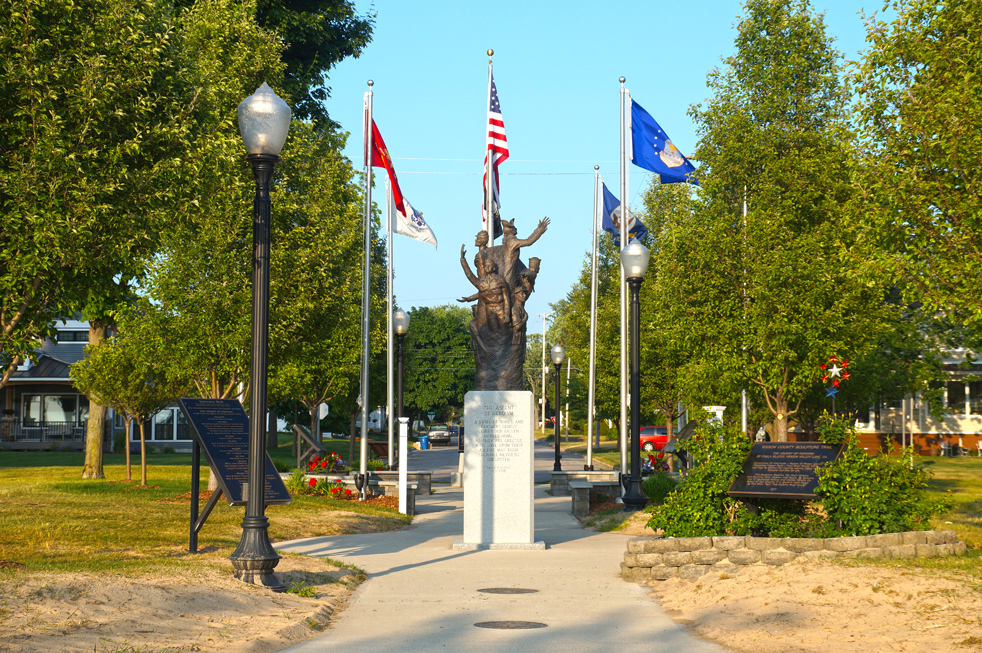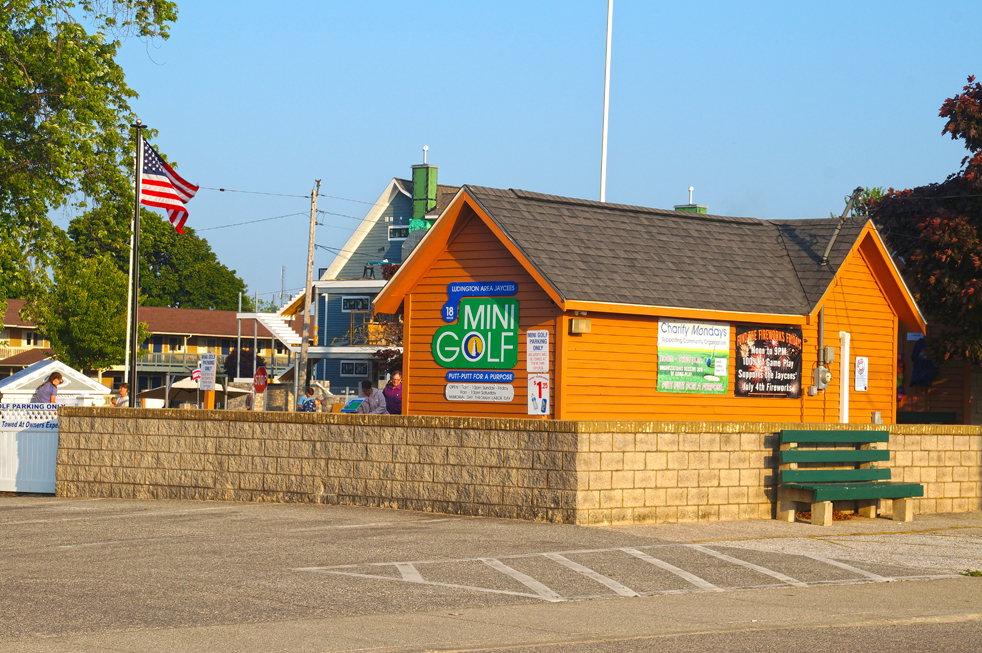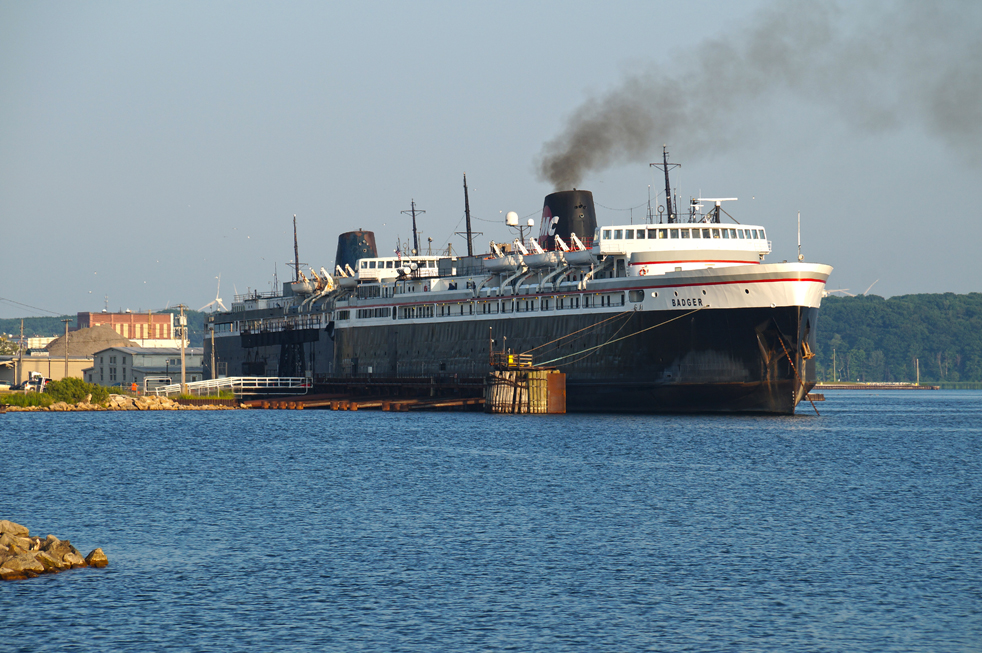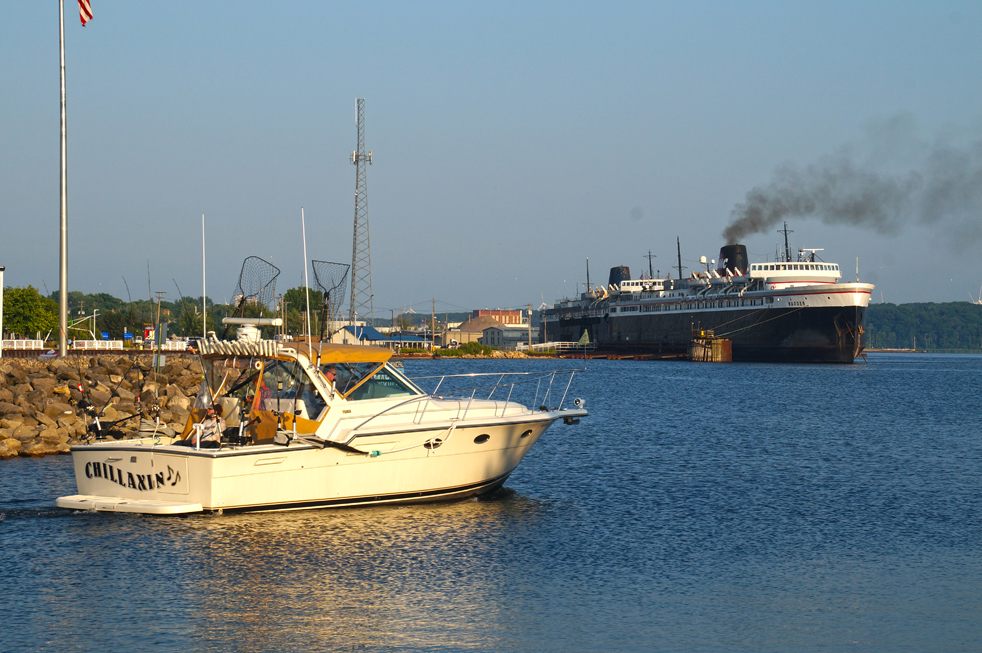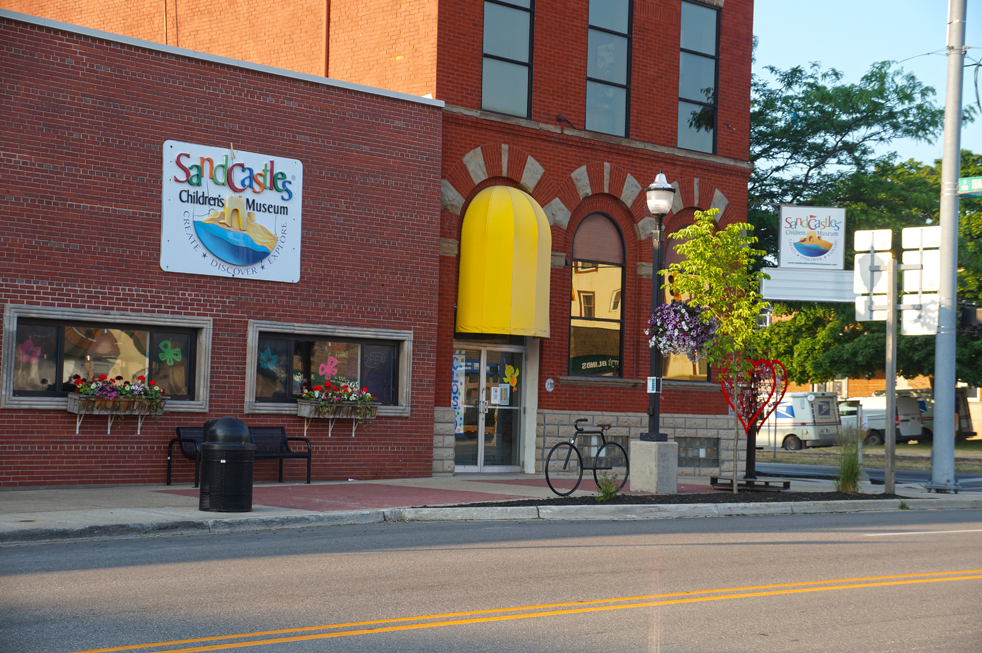 Located directly across the street from Ludington's beaches on Lake Michigan, Snyder's Shoreline Inn brings you closer to the lake than any other lodging facility in Ludington.
Along with being near Lake Michigan, we also feature an outdoor pool and relaxing hot tub. Free WiFi access and views of the harbor are featured throughout the facility and Cable TV is provided.  Many of our rooms are newly renovated.  All rooms are air-conditioned and feature a bath or shower with free toiletries.
Complimentary coffee is served daily and there is a lending library for guests to enjoy.  An array of activities can be enjoyed on site or in the surrounding area, including fishing, boating, miniature golf, cycling, shopping, dining and much more!  Downtown Ludington is a 5-minute walk away and the popular Ludington State Park is only 6 miles from Snyder's Inn.
Snyder's Shoreline Inn Rooms & Suites
Our second floor Luxury King Suite was accessible by an outside stairway. The room was spacious with a jacuzzi tub and kitchenette. They even had bathrobes. We had great views of the pier and lighthouse,and could watch the Badger leave for Wisconsin in the mornings as well as catch the sunsets over Lake Michigan in the evenings. The chairs on the balcony are good quality mesh recliners. The pillows on our king bed were plentiful, but too spongy for my taste. It can be a tight squeeze getting into the bathroom as the door opens in and has about a one inch clearance from the toilet. Check in and check out were easy and the staff was friendly. The included breakfast was standard continental fare, mostly breads and cereals and a waffle maker. Yogurts were available also, but no fruit. We did not use the pool or hot tub but were told the pool was 84 degrees. We would recommend this place as the closest location to the beach of any hotel in the area.
We loved this wonderful stay and will definitely return here! Spectacular room with a view and in-room hot tub! Wow! The pool was exquisite and I swam for hours...then a walk to the nearby beach with music and a bonfire! What a great place! Scotty's was nice for dinner and the next day's trip to the nearby SS Badger was so convenient!
The manager of Snyders is simply the best and why I keep coming back! Rooms are always clean and the views of the lake are awesome. I will have stayed there three times this year and have never been disappointed. Snyders is a romantic get a away for just a couple of nights or a long stay. You are making the right choice by staying there!!
Room was very clean and nice - laid out well (had broken foot at time). Bedding was very comfy and clean. View from room was amazing! Staff was wonderful from desk to cleaning lady. My favorite place to stay hands down!!!
This hotel is very nice and clean, conveniently located on Lake Michigan. It is the very last hotel before the lake and pier and facing the light house. Beautiful sunset views. You can walk to the piers and the light house. Everything within walking distance. Connecting car ferry- Badger is not that far. As a matter of fact you can see from outside the hotel on its arrival to the shores. Beautiful scenic views. Manager was very nice and helpful and gave us a nice room. Hotel has a pool and continental breakfast. I will definitely come back again to this hotel.
Stayed for one night prior to taking car ferry across Lake Michigan in morning. Staff was very friendly and helpful. Room was clean and comfortable. Easy access to town and beach, esp convenient for photographing sunset over Lake Michigan. Very pleased and would stay here again. Highly recommended!