Area Attractions
There is so much to do in Ludington Michigan, and Snyder's Shoreline Inn in a great location to experience it all!
Snyder's Shoreline Inn is located at Lake Michigan at the west end of Ludington Avenue at Lake Michigan and a few short blocks from the downtown business district, with easy access to shopping, dining and the cross-lake car ferry service. Across the avenue at Stearns Park is a half mile of white sand beach with shuffleboard courts, mini-golf, concession stands and a picnic area. Enjoy panoramic views of Ludington's deep-water harbor and a historic lighthouse. Watch the Badger and enjoy the beath taking lakeshore view with all of the lakefront rooms at the Inn.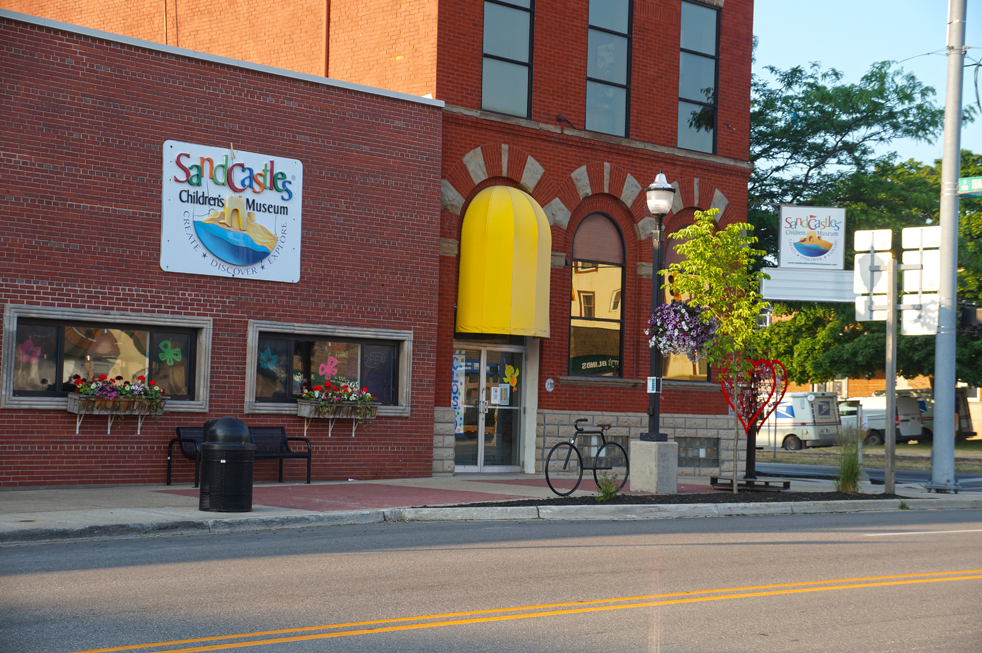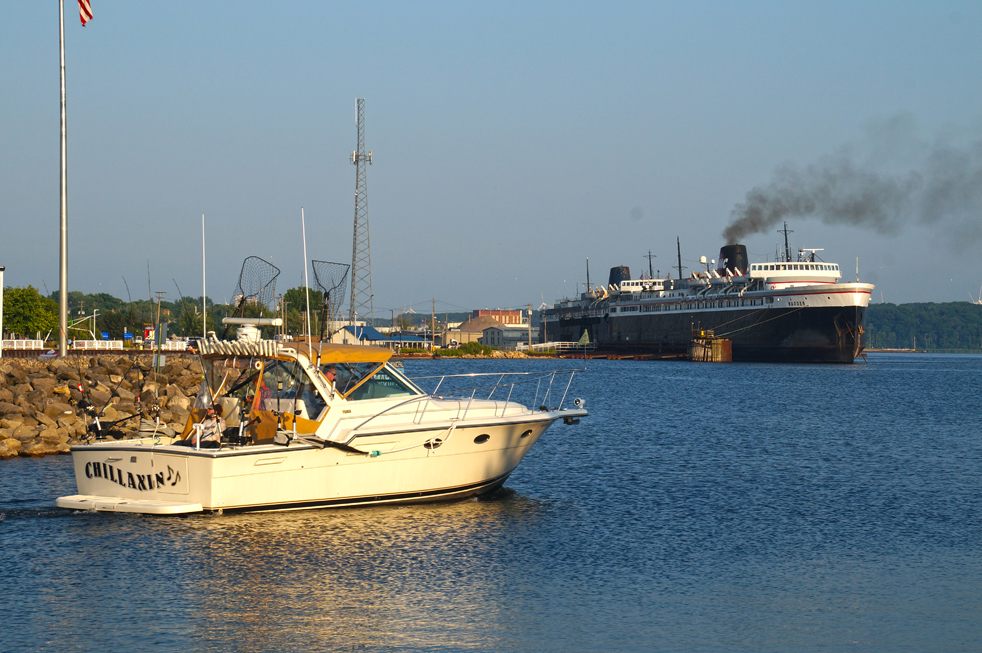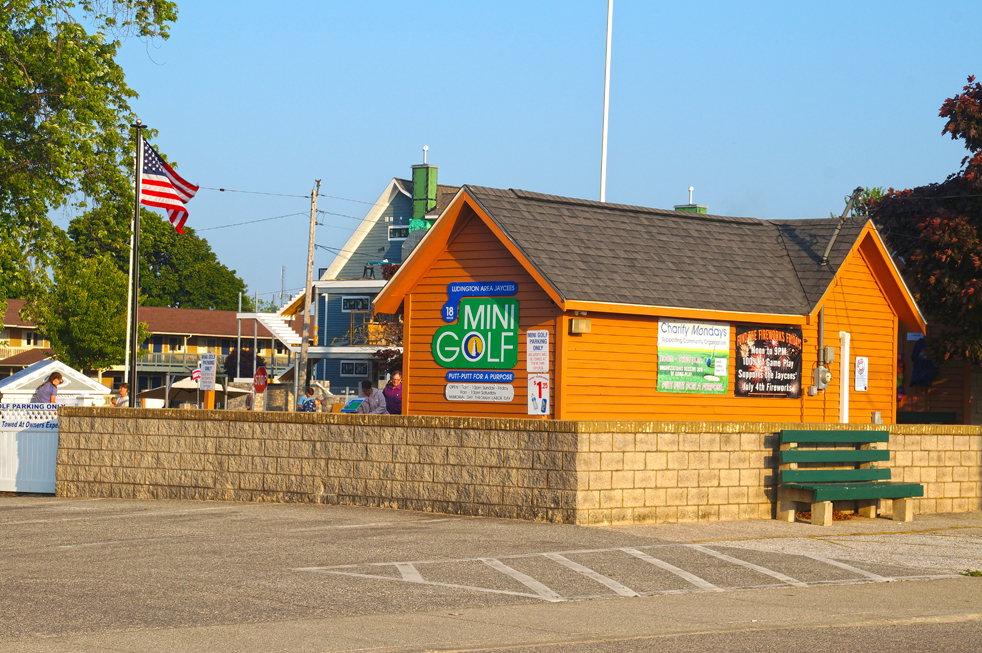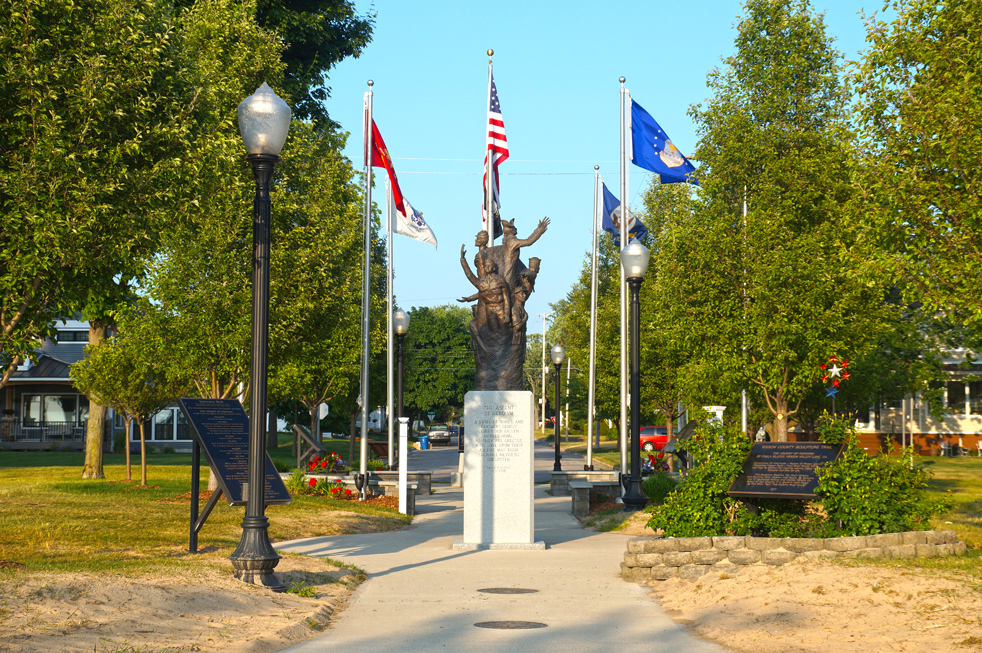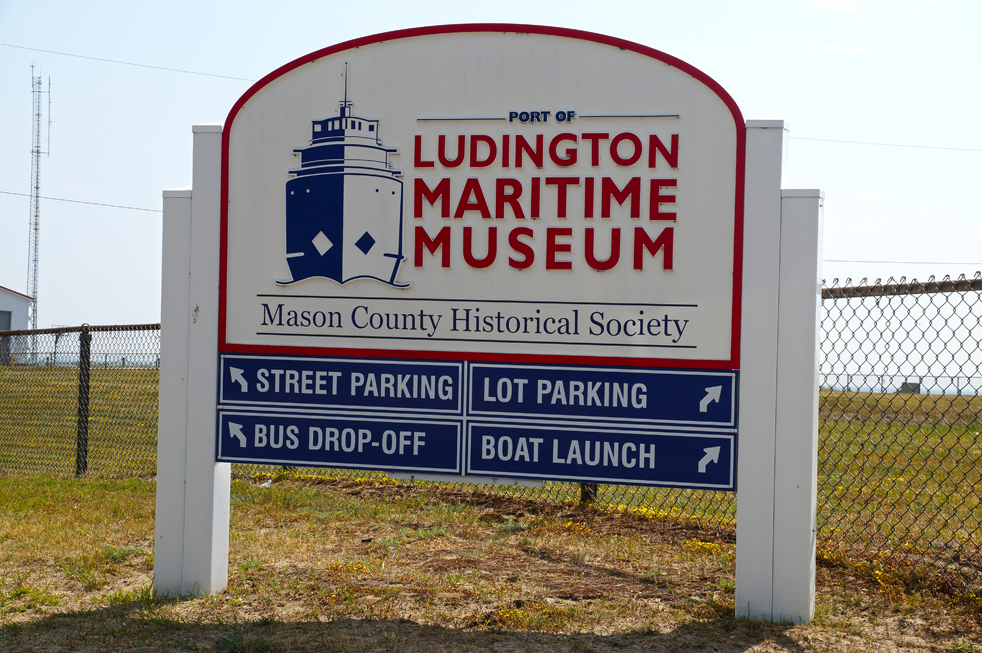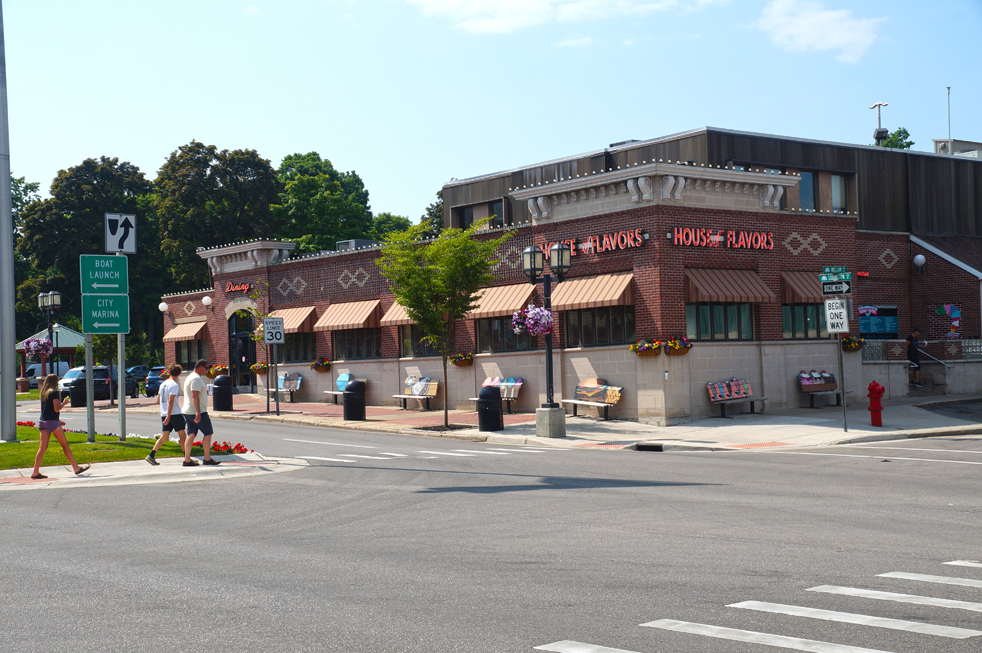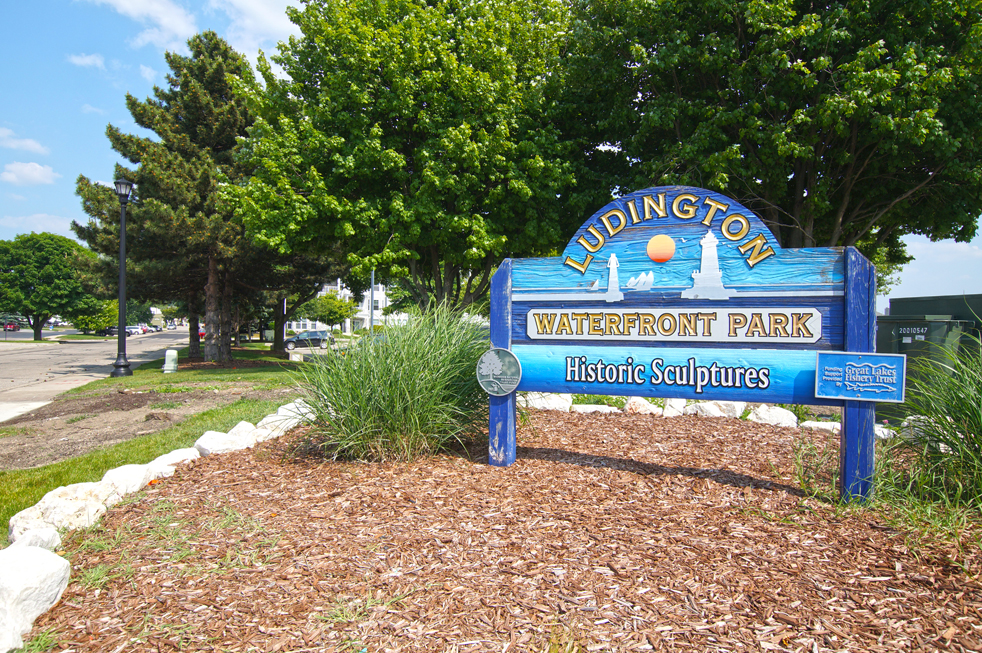 Area Overview – Click  / Tap on Blue Dots for Information
Snyder's Shoreline Inn is as close as you can get to the Lake Michigan shoreline without getting your feet wet!
Use the aerial photo below to pinpoint our location west of downtown Ludington, Michigan. We're just a short walk or a pleasant drive from everywhere.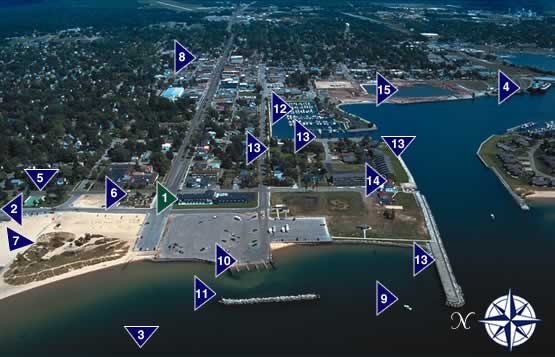 This way to Ludington State Park.
Snyder's Shoreline Inn
To Ludington State Park
To Manitowoc, Wisconsin
Carferry docks
Shuffleboard courts
Miniature golf
Stearns Beach Park
Downtown Ludington
Small boat
Boat ramp
Breakwall
Municipal Marina
Boardwalk
Coast Guard Station
Harbor View marina
Here are a few links we thought might be helpful to check out.
Ludington is just a short drive from most major cities and a charming destination on the Great Lakes Circle Tour. Home port for the Lake Michigan S.S. Badger.  You can travel to Ludington via many major US highways. Follow the links below to learn more about our beautiful Ludington area and all it has to offer.  More attractions and links coming soon!
| | |
| --- | --- |
| | The Ludington Convention & Vistors Bureau web site includes a calendar of events, list of accommodations, and activities. |
| | Official home of the S.S. Badger, offering daily sailings between Ludington, Michigan and Manitowoc, Wisconsin. Your car travels with you! |
| | An award-winning site that features the history of carferry service on Lake Michigan, memorabilia and more! |
| | We set out to create a unique experience at Hemlock to ensure its place in the "must play" category for any serious golfer. Don't miss out on one of the hidden "gems" in West Michigan. |
| | Enjoy the thrill of driving your very own Jeep up and over the spectacular sand dune mountains at Silver Lake. |